Rich Lamanna and "The Last Word"
An instrumental performance major, composition minor, Rich graduated from the "Berklee College of Music" (1979) and studied big band and commercial orchestra arranging and scoring under John Labarbera, Bob Chestnut and Ted Pease. While attending Berklee, he was a member of the Phil Wilson's International Dues Band and the Herb Pomoroy Recording Band. Mentored under Phil Woods, Joe Viola and Andy McGhee and fresh out of Berklee Rich performed (alto sax, lead chair) with the 60 piece Contemporary Orchestra of Peru, in Lima, directed by Jamie Delgado Aparicio.   
A professional musician and composer of over 35 years, Rich has toured and led groups in South America, the Caribbean and the U.S. His debut "Introspective" was released (2000), with national artists Alex Acuna (Weather Report, Pablo Casals, Joni Mitchell), Kenwood Dennard (Miles Davis, George Benson, U-2, Dizzy Gillespie), Othello Molineaux (Santana, Ahmad Jamal, Herbie Hancock, Monty Alexander), Otmaro Ruiz (Diane Reeves).  
In an endless search for new sounds, his recent battle with Embouchure Dystonia has ignited new explorations with the Synthophone and steel drum. An original and searching jazz artist, he is versed in idioms from bop to afro-latin and experimental jazz.   
His newest project, "Views", released October 2017, is an eclectic exploration, incorporating jazz and symphonic elements, featuring Scott Kinsey (Tribal Tech), Alex Acuna and Manolo Badrena (Weather Report), Othello Molineaux (Jaco Pastorius), Nicky Orta (Arturo Sandoval), The Fuoco Quartet (Philadelphia Orchestra) and other performers.
Press Photos
Sample Track
0:00/6:30

0:00/6:33

0:00/6:09

0:00/6:54

0:00/7:33
Lake George Jazz Festval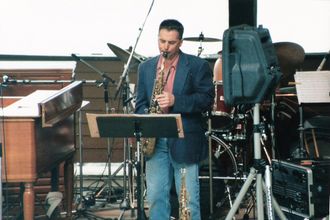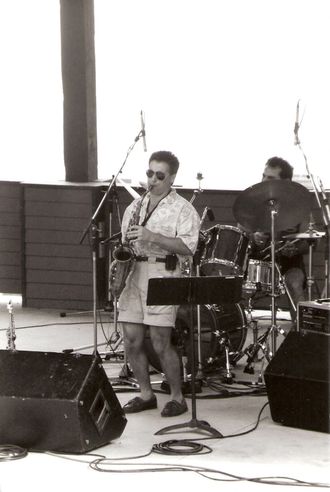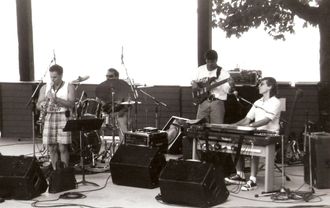 Sample Video - Eden Jazz Quartet
Introspective CD Release - The VanDyck